Liridon Syla – grant beneficiary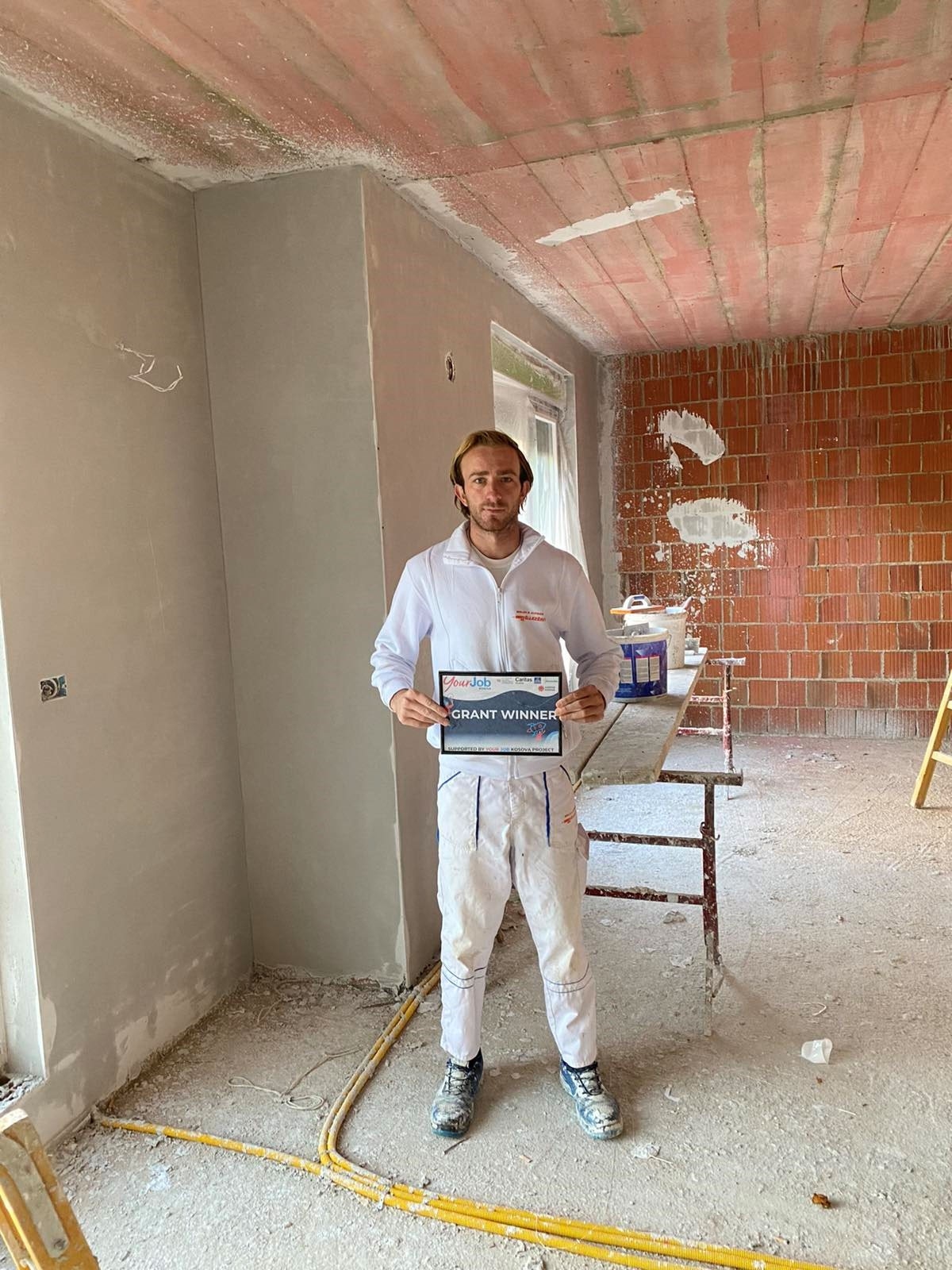 Liridon, a 26-year-old boy from the municipality of Vitia, came to the offices of the YourJob project as many young people to apply for business ideas. However, he was determined by his enthusiasm for work, belief in the experience he had created, and his willingness to be an entrepreneur made him stand out from other young people. So Liridon, after the application, he continued the counseling meetings, then the training in Bootcamp, and the final interview, to become today one of the most successful businesses that we have supported. Liridon and his firm now have eight more workers, and have implemented successful projects in plastering of houses and other residential buildings and is cooperating with different individuals and other businesses in this industry.
"Thank you from your staff for the help, advice, and everything else you have done for us young people and mainly for me. I will not forget athe surprise party you did for me at Bootcamp. It was a very nice day with all your wishes. I advise other young people who have a profession that they know very well but do not have the opportunity to open their own business, then go visit YourJob project, you will have great opportunities to achieve like I have accomplished so far." - said Liridon during a visit in the field.