VET Courses enhances the knowledge of destiny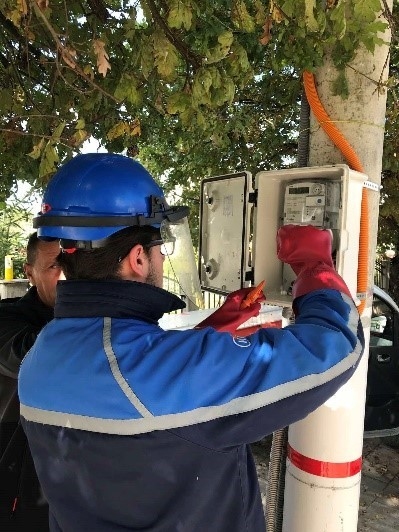 Starting from November 2020 in total of eight male candidates got certified as electricians and took advantage of being part of VET course with a duration of three months in the field of civil and industrial electrical installations, which has included the theoretical and practical part, developed by Prof. Muhabi Isaku and also 24 hours of practical work at the company "Elektro Stublla".
It is worth to mention one of our candidate ''Nikson Maliqi'' who is now gladly hired as electrician at the KEDS (Kosovo Electricity Distribution Company) .
After serval counselling's with our candidate Nikson we had a mission to help him to find his strengths and interests to create his unique talent development path.
As many other youth which visited our office they needed counseling and discovering their talent development requires more than content knowledge; it takes engagement in a community of peers, access to information about career pathways, tools that facilitate goal-setting, and opportunities to explore and take risks.
Our candidate Nikson is joining his new experience with an eligible excitement for him to believe that his childhood dream came true. He said : Now I feel more comfortable leading my path, "Because of this program, he said I feel equipped to be a leader in every space I find myself in and understand that I belong in the space that I occupy !!.
It will also help me work with diverse peoples and populations. The your-job counselor Vitia was inspiring and empowering, and I will take with me so many lessons learned."
Thanks to the setting of an VET course like this, Nikson has connected with a diverse range of passionate employee , receiving advice from the professional electrical couch on the future of his VET educational career. It's advice that he will cherish and carry with him as he advances through higher education.
Our project vision which started on helping youth to grow and find qualified employees, considering the youth unemployment on the rise , growing these new industries is key to the future of our economy and our strategy is to overcome these barriers this is why Your-Job staff aims to assist the youth in managing the impact of personal and work-related challenges that affect overall well-being and, inevitably, on the job performance.